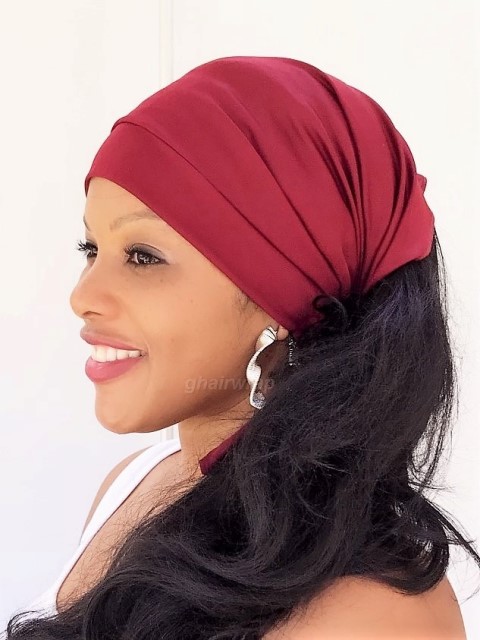 Hair Tube by G-Wrap, Poly-Knit
Watch Video New! Hair tube for all hair lengths. Available in 2 lengths. Starting at $16.00.
G-Wrap hair tube protects your hair while you sleep! Our unique signature design-wide headband and drawstrings prevents it falling off during sleep. For a chic daytime turban or headband simply scrunch together and you have a stylish accessory. Comes in two lengths: 12" long for short to medium length hair and 21" for long hair, dreadlocks, twists or braids. Our very soft and stretchy fabrics make them super comfy to wear anytime. No elastic to stretch out! One size fits most. Hand/machine wash, delicate, hang dry. 100% polyester interlock knit.
How to Use
For nighttime use to protect hair from frizzing, or as a hair scarf for accessory or hair/head covering (chemo)
Materials/Ingredients
100% polyester interlock knit
Shipping Details
Ships in 1-2 days via US Postal Service
Size & Fit Guide
One size fits most